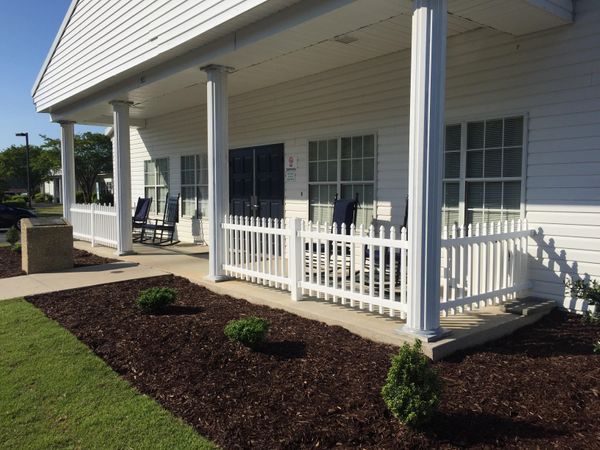 Bryan Health and Rehab is a nursing home located in the beautiful town of Scotland Neck, NC. As a skilled nursing and assisted living facility, we strive to offer a level of care that will meet any resident's needs. Whether you need a short stay to regain your strength to return home or you need long term care, we are here for you.
What Sets Us Apart:
Our staff will go the extra mile to ensure that every resident is as healthy, happy, and comfortable as possible.
We are conveniently located just 30 minutes from I-95, 20 minutes from HWY 64, and just over an hour from Raleigh.
Our location in the outdoor paradise of Scotland Neck provides the best in country living with gorgeous views all around the facility.
Mission
Bryan Health and Rehab believes that our future for providing outstanding health services will depend on the organization's ability to combine excellence in technical services with a high level of personal service to each patient and visitor. We believe this is the single most important area where we can differentiate ourselves from others.
Vision: An unconditional commitment to excellence by providing quality, compassionate care that is guided by our values. We accept and embrace the responsibility for providing our community with a high caliber of service and standard of performance, while demonstrating our adopted values.
Values: Promoting a culture of excellence through integrity, respect and commitment! To behave professionally at all times while maintaining and building skills and knowledge; deal with others honestly and ethically, and; do what we say consistently.
At Bryan Health and Rehabilitation our mission is threefold:
Our Residents: To provide quality care in a family atmosphere, and assist our residents in achieving a level of independence, returning them to the community whenever possible.
Our Families:To serve as a support system and encourage involvement with their family member's plan of care.
Our Community: To be a resource on issues related to aging and long term care and continue to provide services needed within our community, involving residents as much as possible.